Find The Specialty Class That Works Best For You Or Take Them All At WildFire CrossFit
Whether you're hoping to focus in on one area of your training or you're looking for a great workout in between WODs, our Specialty Classes at WildFire CrossFit have got you covered.
We offer a wide range of Specialty Classes in Phoenix that cover specific areas of training and cater to clients of all ability levels. Check them out today!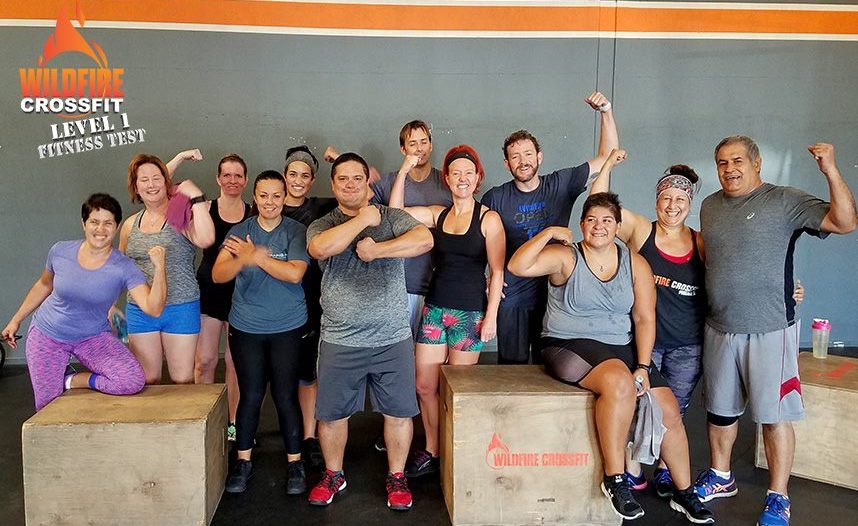 Build Strength, Endurance, Power, & Mobility – Our Specialty Classes Have It All!

Fine tune your Olympic Lifting Skills, work on your cardio, or learn new gymnastics exercises today. Our Specialty Classes give you the change to work on skills and exercises specific to each area of fitness you'd like to improve. 

Find the class for you or try them all!
Endurance Classes: These classes are designed to help you improve your cardiovascular endurance. During each class, we will work on drills to help you improve your form and workouts that will build your work capacity across many different time domains.
Weightlifting Classes: Our Weightlifting classes will help you improve your form in the Olympic Lifts as well as build power and strength through other weightlifting exercises. Some athletes use this program in addition to our other classes to improve their form and overall strength while others compete at Olympic Lifting and Powerlifting Competitions as part of the WildFire Weightlifting Club.
Gymnastics Class: This class will help you improve on all those forgotten areas of physics such as agility, balance, and coordination. We do this through mostly bodyweight exercises designed to develop and strengthen your core. In addition to moving better and increasing confidence in gymnastics skills, strengthening your core is essential for long-term health and staying pain-free.
Inferno Programming: This is what ties it all together. The Inferno Programming is designed to help athletes train and compete at a higher level. We take the Specialty and CrossFit Classes into consideration and provide additional programming to help you compete in the sport of CrossFit and back it up with Coaching that will help you reach your potential.
PLUS With Our Fitness Classes, You'll Enjoy The Same Level Of Support You've Come To Expect
Get the very best coaching in our Specialty Classes. Each member of our Team brings specialization to their coaching, giving you access to some of the best resources around.
Improve your form
Become more efficient
AND
Build explosive power in no time
That's the name of the game at WildFire CrossFit. Are you ready to get started?
Learn More About Our Specialty Classes In Phoenix Or Sign Up Today!
At WildFire CrossFit, we're committed to helping you get better every single day. Whether your goal is to lose weight, build strength, or improve your total-body fitness, we're here to make it happen.
Get more from your training with our Specialty Classes in Phoenix and take advantage of our flexible scheduling today. Just fill out the short form on your screen to get started!