We Put The FUN Back In Functional With Our Kids CrossFit Classes
Help your child develop lifelong habits of physical activity with our Kids CrossFit Classes in Phoenix. These hour-long classes are broken into 3 age groups and offer fun, exciting workouts that are great for all experience levels.
Our Kids CrossFit Classes at WildFire CrossFit can help your child develop confidence, make a great group of new friends, and build physical tools that could carry over into any sport or hobby.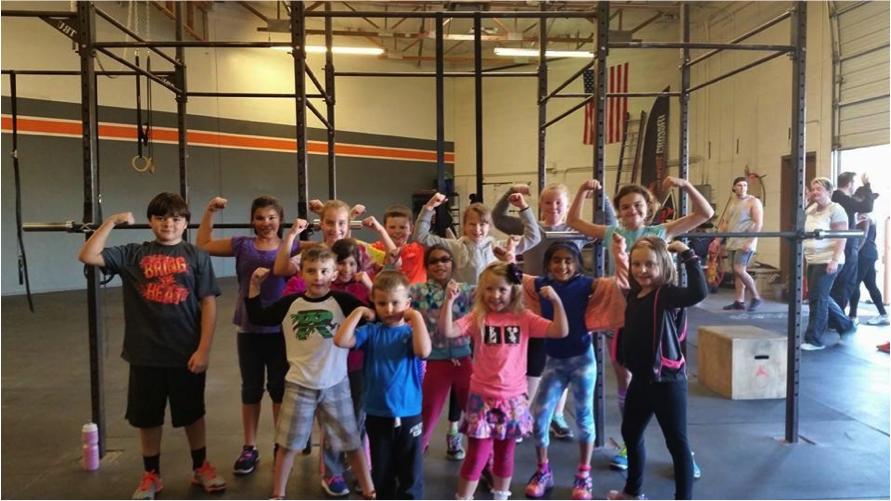 Let These Foundational Classes Show Your Child The Benefits Of Staying Active
We're not here to train the next world champion. Our Kids CrossFit Classes are all about fun.
But we do introduce students of all ages to a wide range of foundational movements and skills that challenge and excite them as they grow into their bodies. Our skilled team is here every step of the way to make sure your child can learn in a safe, structured environment and stay injury free.
Our Kids CrossFit Classes in Phoenix include coaching in areas like:
Cardiovascular endurance
Strength and Flexibility
Power and Coordination
Agility and Balance
Find The Kids CrossFit Class That Works Best For YOU!
We know scheduling can be a hassle. Don't let your busy lives hold you back from staying physically active. Our Kids CrossFit Classes are always held at the same times as an adult workout, helping you and your kids train with convenience like never before.
Our Kids CrossFit Classes include:
Kids Classes (Ages 5-7)
Kids Classes Advanced (Ages 8-12)
Teens (Ages 13+)
Check out our schedule and get started today!
Take The First Step Now And Try Out Our Kids CrossFit Classes In Phoenix
Ready to get your child started on the path to long-lasting confidence and physical success? Then join us at WildFire CrossFit today and treat them to a fun and exciting Kids CrossFit class.
Just fill out the short form on your screen to learn more!