Our CrossFit Classes Give You A Functional Fitness Program With Exciting High-Energy Workouts
Are you looking for a better way to train? Look no further.
Our CrossFit Classes in Phoenix will change the way you think about exercise with exciting classes that are always changing and always producing results. At WildFire CrossFit, we combine the very best of...
Weight Lifting
Cardio exercises
Bodyweight movements
And Flexibility and mobility
...To help you enjoy long-lasting success and a fitter, healthier lifestyle.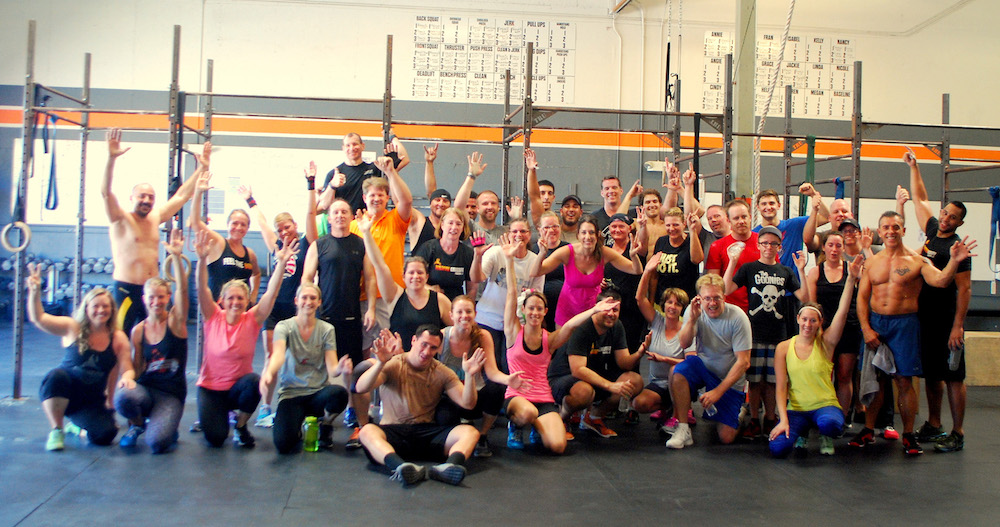 That Sounds Hard. Your CrossFit Classes Are Just For Experts, Right?
WRONG. That's the beauty of CrossFit: Beginners and experts can train side by side, taking on modified movements and scaleable workouts.
Our CrossFit Classes in Phoenix are perfect for all ages and experience levels and we're committed to keeping it that way.
Our staff is full of professional coaches who work hard to keep you safe and injury-free when you train with us, and this cutting-edge system will keep you on your toes every step of the way, helping you avoid that dreaded plateau as you:
Burn fat
Build muscle
And walk away feeling more accomplished than ever before
Change The Way You Train Today
There's no reason to dread your workouts if you aren't stuck on the treadmill or left to motivate yourself every day.
Our CrossFit Classes in Phoenix surround you with a supportive team every time you join us, pushing you to dig deep and give it your all. Whether you're hoping to stay active and get back into fitness training or you're looking to take your skills to an elite level, the CrossFit system pushes you to challenge yourself each and every day and we'll be there to support you every step of the way.
At WildFire CrossFit, you'll enjoy:
Professional feedback and coaching
Constant support from your classmates
A high-energy environment where you can thrive
A dedication to your success and improvement
Take The First Step Today And Learn More About The Best CrossFit Classes In Phoenix
Don't feel stuck in your training program and don't put off physical activity any longer. Take on a revolutionary program that serves everyone from middle-aged moms to elite athletes. We're all in this together.
To learn more about our CrossFit Classes in Phoenix and everything we have to offer at WildFire CrossFit, just fill out the short form on your screen today!