Kickstart Your Journey With Our 6-Week WildFire Burn Bootcamp Training
Don't ease into a new fitness program. JUMP RIGHT IN.
Our 6-week Bootcamp Training at WildFire CrossFit in Phoenix gives you the chance to take on a total-body workout built just for those of us who are getting back in fitness for the first time in a while - or the first time ever!
Our team has worked hard to combine everything from fitness and nutrition to psychology and motivation to help you enjoy long-lasting success after your 6 weeks are up.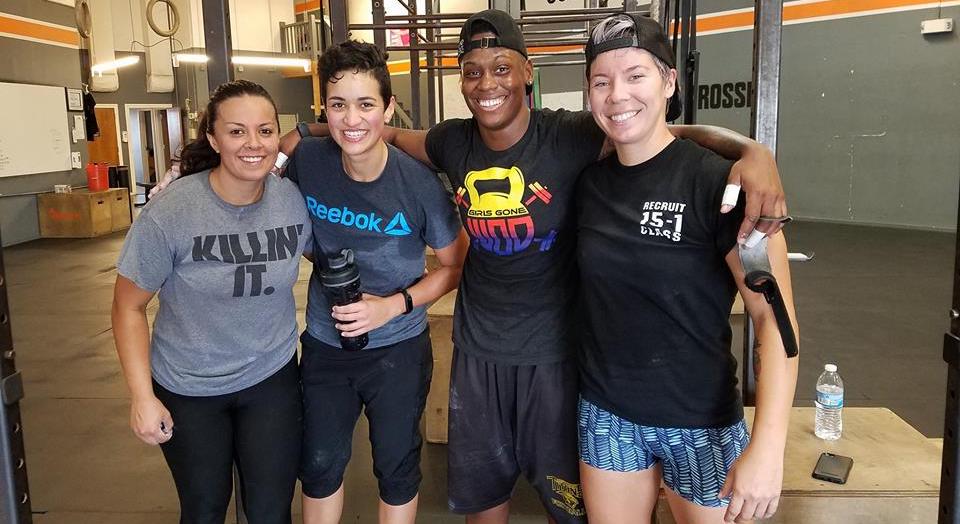 Make Our Bootcamp Training The Last Program You Ever "Begin"
We all know how hard it is to stick to a program. Maybe it's a New Year's resolution or brought on by some inspiring life event. Either way, sticking to the plan can be hard.
We're making it just a little bit easier.
Our Bootcamp Training has taken all those potential pitfalls and challenges in your path and turned them on their head. We make total-body training easier than ever with high-energy classes and unwavering support.
You'll be on the path to success in no time with the help of:
Constant accomplishment and confidence
Attainable goals on the journey to ultimate success
Feedback and high-level coaching
A community of athletes supporting you every step of the way
Enjoy Total-Body Success Fast And Make It Last With Our Bootcamp Training
Our Bootcamp Training focuses on the foundational elements of fitness, helping you simplify every movement and every workout. Gone are the days when you felt in over your head or overwhelmed by the process.
Instead, we'll meet you where you are with scaleable exercises that help you get the most out of each workout without risking injury or a setback.
In no time, you'll enjoy results like:
Healthy fat burn and weight loss
Increased strength and muscle tone
A flatter, more stable core
Incredible confidence like never before
And the best part is, our Bootcamp Training sets you up for success with long-term nutrition strategies and motivational techniques that help you never look back.
Join Us In Phoenix Today For The Best Bootcamp Training Around
Don't let your past struggles hold you back any longer. Whether you're bouncing back from an injury or hoping to overcome the hurdles that working out has posed in the past, our 6-week Bootcamp Training at WildFire CrossFit is the answer.
We're proud to work with men and women across Phoenix, helping everyone enjoy a happier, healthier lifestyle in no time.
Just fill out the short form on your screen today to learn more!