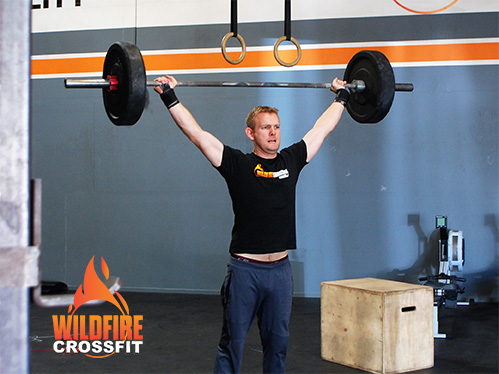 There is always a method to the madness. We have talked a lot about our programming in the past and how our coaches work hard to ensure constantly varied programming that is balanced in all the different modalities and time domains.
Whether you look at the workouts before class or just show up, ready to do what is on the board, it's important to have a plan. A plan that fits with your goals and the results that you are looking to achieve.
Coaches are always going to announce the intention of the workout. Sure, the goal is usually to go as fast as possible, however, the longer the workout is, the more important pacing is. In a body weight Tabata workout (20-sec On & 10 Off for 8 rounds), the goals is speed and you can keep moving because you know you will have time to rest. In a workout that last 15-20 minutes or more, pacing is more important, so you don't burn out and can keep moving.
There is a specific intention behind every workout we do and each one is going to require a different game plan to get the best results possible. Good form is always going to be important. The heavier the weight, the more important it is.
Take today for example. We are doing relatively heavy Squat Snatches and a high number of Ring Dips. There is no question that this is a strength-based workout. The intention today is to go heavy in the Snatches and work on stringing together the Ring Dips into sets.
To get the best results possible, in the Snatch, you are going to need to work on good form from the beginning. This is going to slow things down, and that's okay. Just remember to stay close to the bar and stick with a steady pace. No Reps are going to cost you in both energy and time.
For the Ring Dips, you might be able to do them all unbroken for a round or two, however, if that burns out your arms and pushes you to failure, that is going to take more time. Break the Ring Dips into smaller sets. Doing 3-5 reps at a time consistently is going to take less time than doing singles or having to rest longer to keep going.
It's also important to modify this workout to your skill level. The weight should be heavy. Not so heavy that you can't lift it or can only get a couple reps. Same thing goes for the Ring Dips. For this one, you can use bands, parallettes, or even a box or a bench.
There is a Scaled version in Beyond the Whiteboard
Remember, the whole point of any workout is to get better, faster, and stronger, and to advance your fitness forward, and this is a great workout to accomplish just that.
Next time you are looking at the WOD, think of what the intention of the workout is and how you can get the best results possible. Developing your plan of attack will help you evolve and become a better athlete. And until you have an idea of how to approach the workout, what weights you should do, or how you should modify, talk to a Coach and we will help you.
Have fun, go hard, and have a GREAT week!!