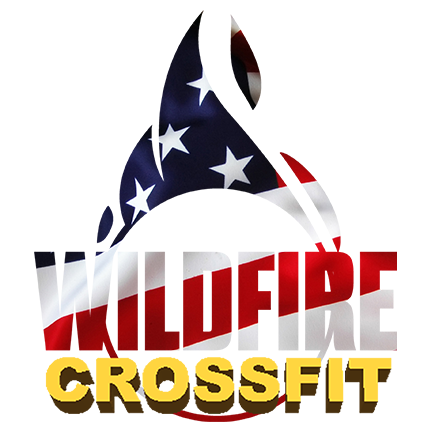 THANK YOU VETERANS FOR YOUR COURAGE & SACRIFICE
Today is Veterans Day and with it we get the opportunity to recognize, appreciate, and thank all of the United States Military veterans. We could not be luckier to live in a country where we have people who keep us safe and protect our freedom every day. Today, take the opportunity to reach out to someone you know who has served. Send them a message or reach out and shake their hand and thank them for what they do every day. The WildFire CrossFit Team would like to say THANK YOU to every United States Military Veteran for your service and your sacrifice.
We are going to celebrate today with a "Hero" WOD. A "Hero" WOD is a workout that is named after a fallen member of the military, fire fighters, and police officers. They are a little bit heavier, a little bit longer, and a little more intense…or maybe a lot. As you complete the Hero workout you need to think about the courage and sacrifice that the people who serve our country and our communities put forth every day. You need to dig deep and find the courage and mental toughness to challenge yourself, push yourself harder, and find the intensity you need to rock this workout!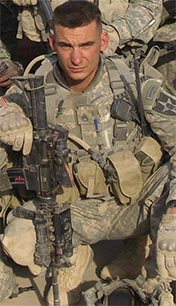 Today we are going to be doing the Hero WOD "Josh". According to CrossFit.com:

"U.S. Army Staff Sgt. Joshua Hager, 29, of Broomfield, Colorado, was killed Thursday, Feb. 22, 2007, when an improvised explosive device detonated near his Humvee during combat operations in Ramadi, Iraq. Prior to his death, Hager was serving in the 1st Battalion, 9th Infantry Regiment, 2nd Brigade Combat Team, 2nd Infantry Division in Fort Carson, Colorado.

He is survived by his wife, Heather; son, Bayley; mother, Lois Knight; father, Kris; and stepbrother, Ensign Aaron Jozsef.

The "Josh" Hero WOD was first posted on crossfit.com as the workout of the day for Monday, February 26, 2007."
"Josh"
For time:
21 Overhead Squats, 95/65 lbs
42 Pull-ups
15 Overhead Squats, 95/65 lbs
30 Pull-ups
9 Overhead Squats, 95/65 lbs
18 Pull-ups