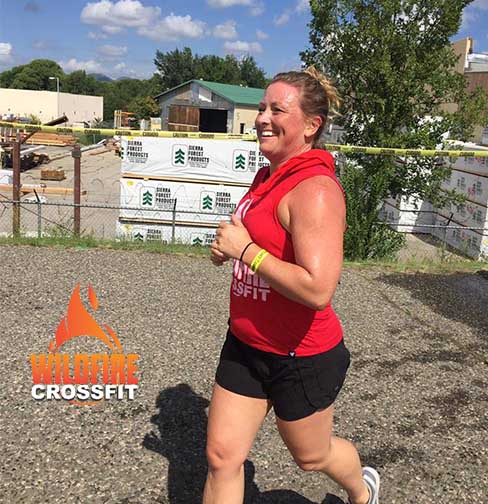 As we get ready for WildFire's 6-year Anniversary party, I keep thinking about all the incredible things that have happened over the years, all the incredible people we have met, and how much we have learned.
From the time we started this journey in February of 2012 at a lunch with a former student from another gym, it's just felt right. Over the next 6 months we spent countless hours planning for what would become WildFire CrossFit. From the very first workout with our friends and family on Labor Day of 2012, we have had an incredible ride and I know we are just getting started and excited for what comes next and beyond.
It makes us very proud when we hear people talking about this community like a family, because that's exactly what it has been for us. We are grateful to have the opportunity to run a business that could be such a positive force for so many people, and everyone who has ever been a member of the WildFire Community has contributed to it.
Through it all I am lucky to be able to share this with the most amazing person I know, my business partner, best friend, and wife, Tiffany. She is truly the heart of what we do, and she inspires me to be my best self every day.
Don't worry, I'll save the rest of the nostalgic speeches for tomorrow night as we get to thank all of our incredible members and coaches for everything they do at WildFire CrossFit.
I just want to take a minute to Thank the person who made all of it possible. Tiffany got me started in CrossFit, and it wasn't easy. It took me over 8 months to get in the door. I didn't realize how much I needed it until I got started and to say it changed my life for the better is a major understatement.
Many of you have felt the same way and found something that goes way beyond just fitness and that is a big part of what we get to celebrate tomorrow night.
Just like you inspired me, you inspire others by living each day with passion and just as it was true when I proposed, you make every day better. I am so thankful that we get to build our dreams together and I am excited for what comes next!
So everyone, join us for what comes next at our 6-year celebration of fitness, community, and family, tomorrow night at WildFire CrossFit!!

Tomorrow, (Saturday) we have a full schedule of classes.
Endurance at 6:30am
CrossFit Kids at 8am
CrossFit Friends & Family at 9am – Coach Jo has a special Anniversary workout planned!
Throwdown at 10 am – Last week of Wodapalooza and maybe a little extra spice for good measure.
Olympic Lifting at 11:15am
And of course, Sunday we will have class at 9:30am followed by Mobility at 10:45am and Open Gym until 12:30pm.