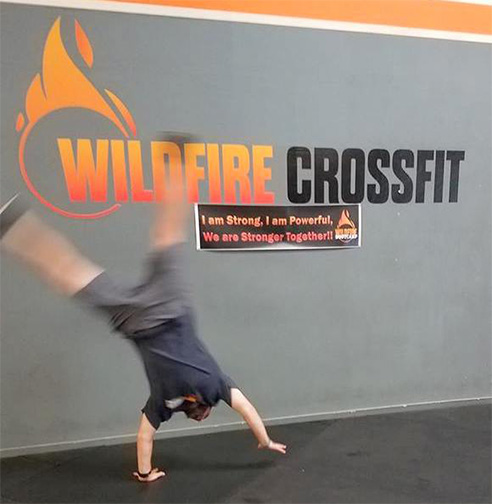 Last week in the gymnastics class we worked a lot of different core exercises. Some of our best athletes discovered how challenging even the simplest positions can be when you really work them.
Today we are going to be applying some strength exercises designed to build core strength, balance and stability in the handstand, and then strength from the bar.
Some of these exercises might not make sense from the name alone, it's all good, we ill explain everything and make sure you are moving correctly.
This program comes direct from Olympic Gymnast, Dave Durante, who always has a lot of great coaching tips.
We are going to work through 3 couplets after a gymnastics and core warm up to get you loose and ready to go.
Couplet #1
:20 Bar Hang
(up to) 25 Med Ball Push Ups (both hands on ball)
x 3 Rounds
Couplet #2
:20 Box Support Hold
Box Rox Drill - :05 Forward & :05 Back x 3 Rounds
x 4 Rounds
Couplet #3
Plank Rotations: :05 in Each – Plank – Side – Crab – Side – Plank
90 degree Pull Up – 10x Back and Forth w/ stable core
x 3 Rounds
Then, we are going to have some fun with a gymnastics workout that will include Core Work, Cartwheels, and Candlesticks – OH MY!
Remember, this class is open to ANYONE who wants to work on their gymnastics skills. We will always have scaling options so that whether you are looking for that first pull up or ready to take on 30 Muscle Ups for time, you will have challenges that are right for you!