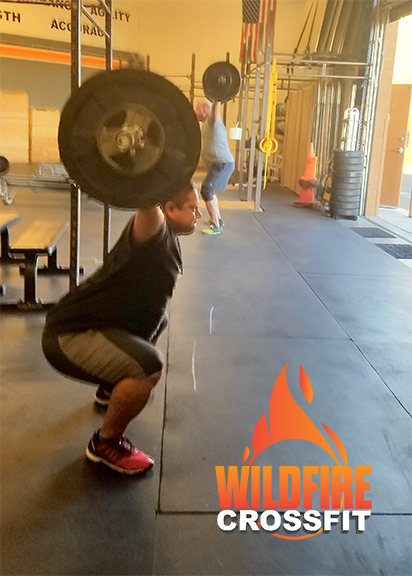 CrossFit Total II
Almost 2 months ago, we did the CrossFit Total at WildFire. The combined total of your 1 Rep Max Back Squat, Shoulder Press, and Deadlift performed in order.
Today, we are going to be doing the CrossFit Total II which is the combined total of your 1 Rep Max Clean, Bench Press, and Overhead Squat.
This version of the CrossFit Total has a bit more skill involved with the Clean and the Overhead Squat. While the first one is more about brute strength, #2 requires more form and technique.
The key with both workouts is to know your lifts. It's important to get enough reps in to warm up without completely burning yourself out so you still have enough left in the tank for all 3 lifts.
Unlike the CrossFit Games, where athletes had 4 min per lift, there is no time limit and you will have as much time as you need to be able to max out on all 3 lifts. Work on managing your efficiency by making the appropriate increases without a lot of missed attempts.
It's going to be a good day with some big numbers, so get in, have some fun, and get ready to ring that bell as we are looking forward to seeing PR's all around at WildFire CrossFit!
We will post the remainder of the week's programming later this afternoon.
Today at WildFire CrossFit:
Strength: CrossFit Total II
Clean 1 Rep Max
Bench Press 1 Rep Max
Overhead Squat 1 Rep Max