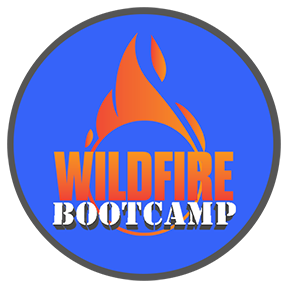 So, you did the World's Best Boot Camp Phoenix at WildFire CrossFit.
It probably went great, and by the time graduation was over, you were excited and determined to keep working out, getting your nutrition on track, and continue getting incredible results.
Today, if you are consistently working out, getting results, and having FUN doing it, GOOD FOR YOU!!! Keep it up and remember we are here for anything you may need.
If not, what happened? Wait a second, let me guess…Life got in the way, and I get it. We are all busy with work, family, and other activities that are important to us.
Bottom line is there is never going to be that perfect time. That's why NOW is the time to make it happen and we are here to help.
You have probably noticed that in January, we re-branded and created the New & Improved WildFire Boot Camp!
We took all the things you loved about the WBBC and added things to make sure you get the best results possible, stay motivated, and give you the BEST fitness program available so you can live a healthy lifestyle through fitness and nutrition. Oh yeah, and of course, we make sure you have an absolute BLAST doing it!
Plus, we have more programs and options available, so you can KEEP being healthy and feeling great.
Seriously, you know that sounds awesome: "To live a healthy lifestyle through fitness and nutrition".
We often take our health for granted, until we do get sick, prescribed medication, and as we get older, face life-threatening illnesses.
Just take a look at our Facebook page and check out all the people who, in a short-period of time, got off blood pressure, cholesterol, and diabetes medications.
Now, if you like wasting your time on doctor's visits, waiting in line at the pharmacy, and taking medications with a list of warnings that sound like a horror film, you might as well stop here.
If you continued reading, you know how important this is.
Sure, the weight loss is great, and having more energy and moving better is awesome too, and we already covered how you can save time and money at the doctor's office.
It's about more than that too. It's your confidence, mindset, and "I can take on the world" attitude you gain.
This works, and we are here to help you make it happen. So, give us a call, send a text or email, and let's get this going so you can live the lifestyle you and your family deserve.
Life is too short to regret the past, begin your positive & healthy future TODAY!
Enlistment day is THIS Saturday, June 23rd and spots are limited, so don't miss out!
Call Now: 480-626-0905