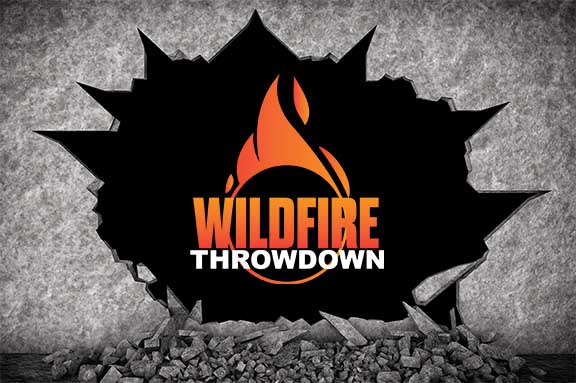 We have always loved weekends at WildFire CrossFit! Much like our other programs, the weekends at WildFire CrossFit have evolved into what they are today, a full schedule of classes with something for everyone.
It used to be that we only had one class, at 9am on Saturday. Much like the current 9am class, it has always been free and open to the public and we encourage our members to invite their friends and family. We began doing partner and team workouts when the classes got busy and that tradition lives on today.
First we added and Olympic Lifting class, then, Open Gym and Mobility on Sundays and now we have a full schedule with plenty of options to train for everyone, including:
Saturday
6:30am Endurance
8am CrossFit Kids
9am CrossFit Friends & Family
10am THROWDOWN
11:15am Olympic Lifting
Sunday
9:30am CrossFit
10:30am Mobility & Recovery
Open Gym until 12:30am
We began THROWDOWN to be more competition oriented and give our athletes some freedom to really be able to challenge themselves. During different times of the year, we will incorporate workouts from the Open, Regionals, the CrossFit Games and other competitions so our athletes can get the practice they need to be their best when it counts.
We also take the time to work on more complex skills in the workouts so athletes are ready for anything that gets thrown at them.
If you have been thinking about attending THROWDOWN here are a few things to consider…
You need to have working knowledge of most of the exercises. There isn't nearly as much Coaching in the form of breaking down each exercise. The Coach is still going to be giving cues and helping athletes get better, and you are always encouraged to ask questions if there is something that comes up you have never done before.
You are allowed, and even encouraged, to scale accordingly. As always, we want you to be smart about your workouts and get the most out of it. Today for example, some athletes will focus more on the weight during the Strength, others will focus more on the Gymnastics Skill.
You have to get outside your comfort zone to get the best results possible. Everything in life that is worth having is going to take hard work. This class is not for the feint of heart. If you want to be your best, you must work out with the best and challenge yourself to get better.
So, come check out THROWDOWN for yourself. Challenge yourself to be better, take action, and amazing things will happen!
Today in THROWDOWN:

Conditioning: 3 Round For Time (15 min Cap)
300M Run
10 Med Ball Cleans 20/14 (Full Squat Every Time)
10 Med Ball Push Press 20/14
100M Med Ball Run 20/14
Strength: Complex + Gymnastics
7 Min to practice and work up in weight
Clean Complex: Power Clean > Squat Clean > Clean & Jerk

7 Min EOMOM
Every Other Minute On the Minute
Odd Minutes: Clean Complex + Max Gymnastics Skill
Even Minutes: Rest
7 Rounds
Choose Weight for Complex & Gymnastics Skill: Bar Muscle Ups/Chest To Bar Pull Ups/Pull Ups/Jumping Pull Ups


WOD: 9 Min AMRAP
10 Deadlifts 235/165
8 Burpees over Bar
6 Handstand Push Ups