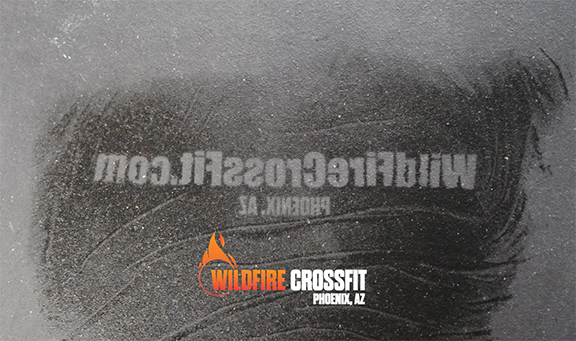 Yesterday at WildFire we had a particularly spicy workout.
2 Min To Complete
20 Snatches 75/55
Max Calories on Air Bike in remining time
2 Min Rest
2 Min to Complete
20 Thrusters 75/55
Max Calorie Row
2 Min Rest
x 4 Rounds
First off, as a whole, you guys rocked it!!!
As tough as this workout was, everyone worked hard throughout the entire WOD and cheered each other on the whole time.
GREAT JOB WILDFIRE!!
If after doing this workout, you felt like your lungs were on fire, forearms about to explode, and legs turned to lead, then YES…you were doing it right!
The whole point of the workout was to max out your work capacity over a short period of time. And max out your work capacity you did!
Sure, you all felt the burn in your lungs, lead in your legs, and like your forearms were going to explode.
The best part about a workout like this is that today, all those feelings melt away and are replaced with a sense of pride in your hard work and teamwork for those you went into battle with and made it out the other side.
These are the things that most people, who don't work out in a Community like WildFire, will never understand. It's also what makes it work so well!
Name That WOD...
We had more people come up to us yesterday and tell us this was one of the most challenging workouts they had ever done than any other WOD I can remember.
You can bet that you are going to see it again, and since the best workouts have names, who better to name it then the BAD ASS Athletes who worked through it TOGETHER!
So, starting today and through the weekend, let your creative juices flow, and comment on this post in Facebook with your name for Thursday's workout. If you aren't the creative type, keep an eye out and "like" the name or names you like best.
On Monday, we will post a poll with the 5 Names that were "Liked" the most and find out what this workout will be know as at WildFire CrossFit.
SO proud of the members of the WildFire Community as a whole for all your hard work and how you have been challenging yourselves to be your BEST!

Keep up the hard work and keep on pushing each other!