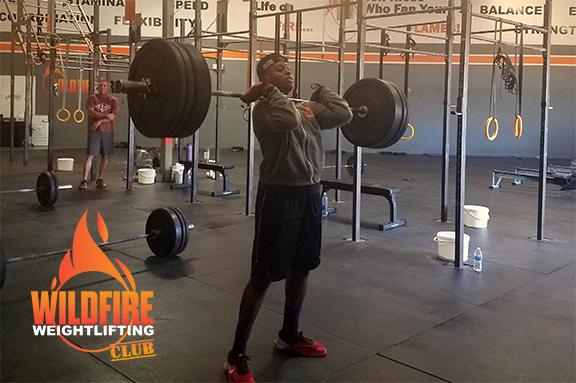 Today is the last day of the 2018 CrossFit Games Open.
It's been an awesome 5 weeks! It's challenges like these that really tell us a lot about ourselves as athletes.
Whether you reached your Open goals, surprised yourself with your performance, or expected to do better, NOW is the time to make it happen.
The Open is a test that measures way more than just your fitness level. It measures your mental toughness as well.
Now is the time to kick it up a notch and build that toughness. To train your weaknesses. To be the best athlete you can be.
So let's get started…
Monday, March 26th 2018
Warm Up: 3 min Jump Rope
5 six point burpees
10 push ups
15 squats
2x


Burgener Clean Warm Up
PVC, Barbell


Strength: Every 1 min for 12 mins: Hang Power Clean
2 Hang Power Cleans, pick load


WOD: 3 rounds, 1 min per station, of:
Double Under
False Grip Ring Row
Burpee Over Bar
Hang Power Clean, pick load
Row Calories