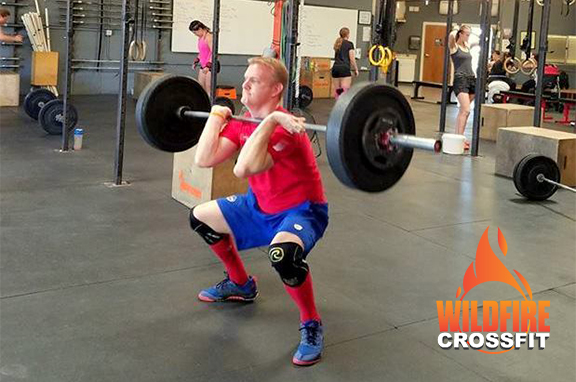 Tonight at 6pm will be The Open announcement for 18.3.
There's lots of opinions on what Dave Castro is going to pull out of his bag of tricks.
Whatever it is, we'll be ready for it!
We will be following the same method as last week for signing up where you will be able to pick your heat.
We will post the link on the WildFire Athlete page as well as on the website by Friday morning.
Thursday at WildFire…
Thursday, March 8th 2018
Warm up: 400m run
Line Drills:
Deep Lunge
Burpee broad jump
high knees
butt kickers
straight leg kick
mule kick
side shuffle
over under fence
Strength: Front Squat
3-3-3-3-3
WOD: For Time
500m run (300m + 200m)
40 wall balls 20/14
30 lemon squeezers 20/14
20 ring pushups
10 strict handstand pushups
20 ring pushups
30 lemon squeezers
40 wall ball shots
500m run