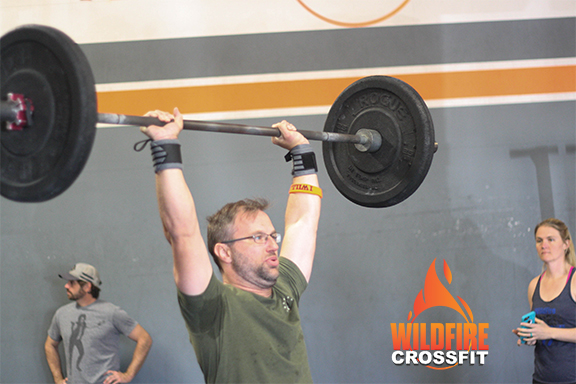 Congratulations Eagles fans for an incredible season and a Super Bowl WIN!
Regardless of who you rooted for, it was a great game and a great story.
Nick Foles went from backup QB to Super Bowl MVP.
He took advantage of the opportunity he was given, and it paid off BIG TIME!
In honor of the Eagles Success, today at WildFire, we are strengthening your wings!
Shoulder Press 1 Rep Max and Push Press 1 Rep Max
Today is a great day to get a new PR and build your upper body strength at the same time!
Monday, February 5th 2018

Warm Up:

1 min Easy Bike or Row or Jump rope
10 Push-up to Down Dog

1 min Medium Bike or Row or Jump rope
10 Air Squats

1 min Fast Bike or Row or Jump rope
10 Active Spidermans

1 min Fast Bike or Row or Jump rope
10 Kipping Swings

Strength: 1 RM Shoulder Press
(suggested reps 5-3-1-1-1)

Then right into 1 RM Push Press
from your 1RM shoulder press use that as your first set of push press do 3
then build to your 1 RM Push Press
(3-3-1-1-1)

WOD: 12min AMRAP
6 Push Press 115/75
9 Toes to Bar
12 Front Rack Lunges 115/75 (6 each leg)
Inferno:
10 Min AMRAP
6 Burpee Box Jump Overs
3 Snatch

Add 3 reps to each exercise every round until TIME.