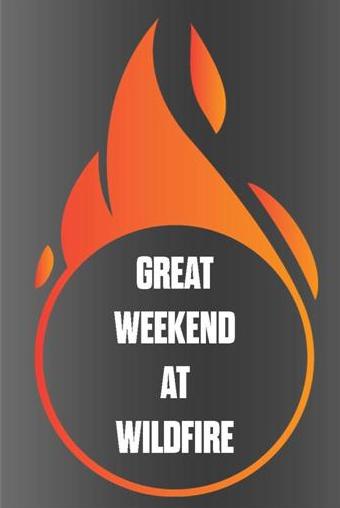 We have an AWESOME weekend ahead for you at WildFire CrossFit!
Saturday, February 3rd, 2018
6:30am – Endurance Class: Come get your cardio on with the Endurance class that will help you tune your engine to go faster for longer in any workout we do.
8am – WildFire Boot Camp Bring a Friend Day – The Boot Camp is designed to help you begin your fitness journey in a FUN and safe environment. Anyone is welcome to attend, and this is a great opportunity to experience what WildFire Boot Camp is all about!
8am- CrossFit Kids – Teaching the future generation that fitness should be FUN!
9am – CrossFit Friends & Family – This, open to the public, class is a great way to introduce your friends and family to CrossFit. We keep it simple and make it a GREAT workout every Saturday!
10am – THROWDOWN – The Open is coming and this is a great way to get prepared. This class is more competition driven than many others, however, we will still scale everything according to the individual so more athletes can participate.
11:15am – Olympic Lifting – Strength, Power, Speed – The Olympic Lifting class is a GREAT way to improve in these areas as well as gain proficiency in the competition lifts, the Clean & Jerk and the Snatch
Sunday, February 4th 2018
9:30am – CrossFit – This class is programmed by the Coach who leads it, so you never know what kind of fun is in store for you!
10:30am – Mobility & Recovery – Recover from a tough week of workouts and get ready for the week ahead. Mobility is a must if you are going to reach your fitness goals and stay injury free. Learn how from the BEST!
Open Gym until 12:30pm – Work on strength, skills, your own programming, or a workout you missed from the week during Open Gym on Sundays!