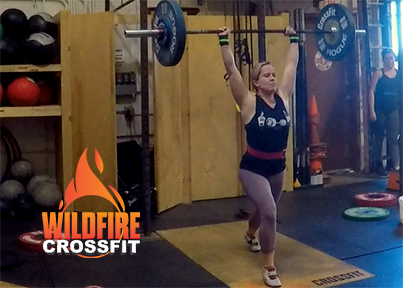 Strength, Power, Speed Under the Bar….Awww YEAH….It's Split Jerk Today!!

Now, Before you get all giggly about going for a new 1 Rep Max, there are some parameters today to tighten things up.
Often on 1 Rep Max day, we see athletes attempt the same weight over and over again, and after the 5th or 6th time, we finally hit it.
Today, you only get 2 attempts at a weight before you are required to go down. Then, you will have 2 attempts at that weight3 before you can go down 1 last time, and at the final weight, you get 1 shot!
YEAH Split Jerk!!
Thursday, February 1st 2018
Warm Up: 200m Run
100m alternating arm light weight waiters walk,
Lunge hold right with 5 strict presses (DB or KB or Bar)
Lunge hold Left with 5 strict presses (DB or KB or Bar)
10 wall ohs squat, - hands in ohs position
5 ring muscle up transitions (ring row to catch position)
2 rounds
Strength: Split Jerk
5-5-3-3-1-1
WOD: CrossFit Games Open 11.4 10 min AMREP
60 bar facing burpees
30 Overhead Squats 120/90
10 Muscle Ups