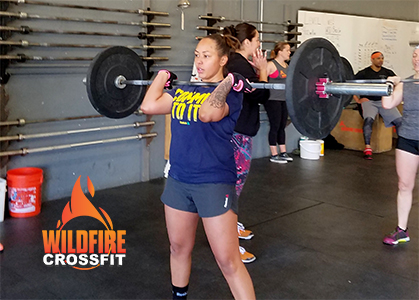 Today we are working on both Endurance and Strength,
During the Endurance, the goal is to stay consistent, and even get faster over the course of the 4 rounds.
The WOD is a strength-based workout, with a little Endurance kick at the end. The point is to go heavy due to a relatively small amount of reps.
Have fun with this one. These are great workouts to really push yourself and go hard. Workouts like these can really have a dramatic impact on your fitness.
Thursday, January 25th 2018
Warm Up: Jump Rope
2 rounds of
10 Deep lunges
10 Calf raises with arm circles
10 Down Dog/up dog
Double Under practice
Barbell Warm Up:
5 dead lifts
5 high pulls
5 cleans
5 front squats
5 presses
5 push presses
5 push jerks
Strength/Skill:
4x 250 row
4x 200 run
WOD:
5 rounds for time of:
5 Deadlifts, 185/115 lbs
3 Hang Power Cleans, 185/115 lbs
2 Push Jerks, 185/115 lbs
50 Double Unders