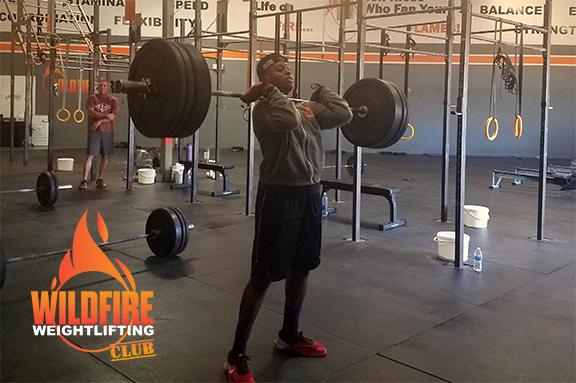 Today at WildFire, we are doing Rope Climbs, so be sure to wear or bring your long socks.

This weekend at WildFire…

Attention WildFire Community!! This Saturday, January 27th, Wildfire CrossFit is playing host to our own in-house Olympic Weightlifting Meet. This event is an opportunity for the entire membership to test their strength and progress in the Olympic lifts, the Snatch and the Clean & Jerk.

Whether you are newer to these movements or a seasoned veteran, whether you come to participate or spectate it is guaranteed to be a fun-filled afternoon of max effort lifts.
The fun will begin right at 11:00 am.

If you are planning to be a participant in the event, please sign up on the Facebook page HERE or the Dry Erase board in the gym and include your declared opening lift weight for both movements.


If you are not sure, what your opening lifts should be, that's okay, send us a message via Facebook and we will help you determine where to start.

We will post the standards and an explanation of the format tomorrow so that everyone is ready to go when their name is called.


Wednesday, January 24th 2018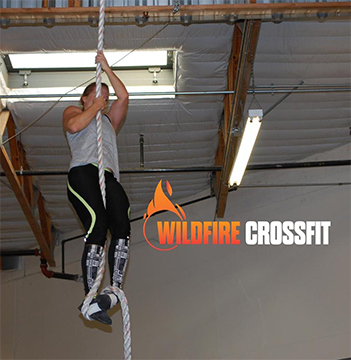 Warm Up: 400m Run
~Then~
10 push ups
10 squats
10 sit ups
2x


Strength: This is meant as a complex. So 5 HSPU then 5 Ring Dips and then 3 Rope Climbs is one round.


Handstand Push-up 5-5-5-5-5
Ring Dip 5-5-5-5-5
Rope Climb 3-3-3-3-3


WOD: "Helen"
3 Rounds For Time of:
400m Run
21 Kettlebell Swings 53/35
12 Pull Ups