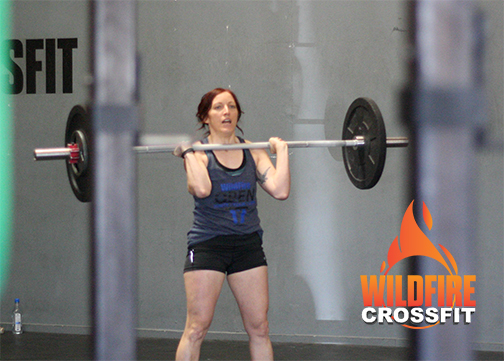 EVENT: Tomorrow (Saturday, January 20th) at 10am will be the First Open-Prep workshop. Whether you are planning on participating in the Open or not, this is a great opportunity to learn more about how it works.

Tabata is a time interval that allows us to maximize the intensity. There is a 10-sec rest after each 20-sec working period. The whole point is to be able to go all out during the 20-sec period knowing you will have a 10-sec rest.
We are working on going heavy in the power clean, so choose a weight that you can get a few reps per round in.
Fast transition between exercises so that when the whistle blows you can GO!

Friday, January 19th 2018
Warm Up: 500m row
-then-
10 good mornings
10 Inch worms
10 push ups
5 Burpees
2-3x

Strength: Deadlift
2 at 30% 1RM
2 at 40% 1RM
2 at 50% 1RM
2 at 60% 1RM
2 at 60% 1RM

WOD: Tabata is :20 on and :10 off for 5 Cycles of each exercise. We will be alternating between 3 exercises for 5 rounds. Then take a 5-minute rest, reset and do about 5 rounds of the 3 new exercises.
Deadlift, 225/155 lbs
Wall Ball, 20/14 lbs
Lateral Bar Jump
Rest 5 mins
Power Clean, 225/155 lbs
Push-up (medicine ball), 20/14 lbs
Lateral Bar Jump