2018 CrossFit Open is Coming Soon!!!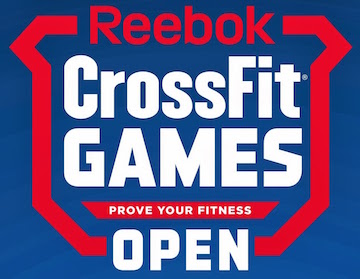 It's another year already and we are excited to be participating in the 2018 CrossFit Open. For those of you that are new to the sport of CrossFit the Open consists of 5 weeks of workouts that are the first step to get to the CrossFit games. The top performing athletes in the Open move on the Reigonals and then on to the CrossFit Games.
For those of us that aren't looking to move on to the CrossFit Games the Open is a time to test our fitness for another year. And maybe more importantly it's a time of year to bring our WildFire community together to show what we are made of! Whether it's your first Open or your 8th we are excited to have everyone participate. Rx, Scaled and Master's categories are all available.
So here's the low down:
The workouts are announced each Thursday starting February 22 with the last one announced on March 22.
The main event at WildFire will be Saturday's starting at 10am. This will be the best time to do the workout with lots of cheering and energy getting you to those PR's!
Each workout will be judged by a coach or another WildFire member.
If you can't be there on Saturday we will have several other times to be judged for the workout: Friday at 7am or 7pm, Sunday at 11:30am or Monday at 1pm.
We will have sign-ups in Zen Planner for each scheduled Open workout time so that we can plan for judges, heats and equipment.
Scores must be submitted on the CrossFit Game site at 5:00pm each Monday and then be validated by a WildFire staffer.
If you cannot make it to one of the scheduled times grab a judge and schedule a time to do it during open gym.
NO judging or completing the workouts during ANY scheduled class NO EXCEPTIONS!
It is a crazy 5 weeks for your coaching staff so just know that it'll cost you $15 if you need a coach outside of the scheduled Open times.
We will be adding a little friendly in-house team element to the Open again this year:
Each person who is signed up to participate in the Open will be added to a team.
Each team will have a designated coach and another member as team Captain to help out with motivation and team spirit.
Teams will be scored on participation, PR's, and team spirit to determine a WildFire team winner.
We will have shirts available with different colors for each team. Shirts will be for sale for $25. (More info to come.)
Bragging rights and possibly a few prizes will be up for grabs!
This year there are two ways to get signed up. If you want to be ranked on the worldwide leaderboard sign up at games.crossfit.com ($20). If you are one of our loyal WildFire peeps who wants to participate but don't want to see where you rank in the world you can also sign up HERE ($20). Either way, or both if you want, you will be placed on a team and will be able to participate in the scheduled workout times.
We need your help tooooo!! CrossFit HQ will shortly put out a test for judges. We will post the link to everyone as soon as we get it. Judges are responsible for counting reps as well as ensuring athletes are completing full movements. This is a great precursor to judging for our Fire and Ice Competition coming May 19th. Plus this just might be your chance to "NO REP" one of your coaches! Please let Coach Erin know if you are interested in helping with judging for the Open.
We are excited to be heading into the Open season and can't wait to see the PR's this year!