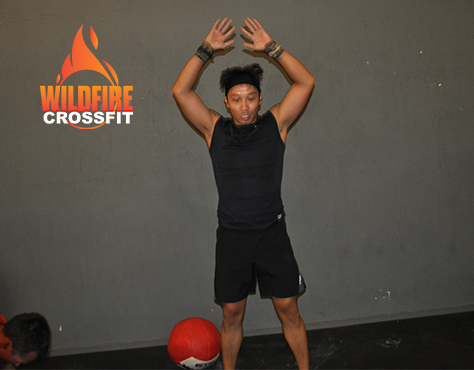 Like most of the exercises we do in CrossFit, there is little that is unique about them. CrossFit, and Coach Glassman, simply put them together so that they are constantly varies and performed across broad times and modal domains. Simply put, we change up the exercises, times, and areas of physical fitness.
Naming exercises and equipment after people is also something that is not unique to CrossFit.
The Smith Machine – Essentially a squat rack - Was created by Fitness Legend Jack Lalanne. Was then stolen by a Vic Tanny's Gym Manager, Rudy Smtih, who started putting it in all the gyms them opened. Vic Tanny's gym may not be around anymore, the Smith Machine still is.
Tabata – Time Interval we all know and love so much – Was created by a group of scientists looking to help Olympic Speed Skaters increase their VO2 Max (aka, their oxygen consumption) one of the leading contributors was named Izumi Tabata. Coincidence? I think NOT…Plus, it's fun to say!
And then we have CrossFit that names everything after everyone, which is a great sign of how open the Community is. Not only do we use the Burpee and Tabata, we honor the people in our lives, by naming workouts and even exercises after them. The people who we love and respect. Some are still with us and just deserved the honor, others we do it to honor their memory and all the good they did for the world.
So Today, we are doing the Workout G.I. Jane. Which consists of 100 Burpee Pushups. This workout is all about pacing and consistency. You go to fast out of the gate, you burn out. Too slow and you don't hit the time came or the level of intensity we are looking for.
So today, start with manageable sets. Between 7-15 reps then take a 10-15 sec rest, and then go again. Once you hit 50, re-evaluate. If you can add a couple reps per set, do it. Just make em count by continuing full range of motion in each movement.
And now, just for FUN, the Origin of the Burpee…
The best part is the Burpee doesn't make it easy either. Nobody is completely certain who invented the exercise and who just incorporated the exercise into their fitness routine. There's one thing that is certain, there were a few Fitness Professionals who used this exercise during the early 1900's.
The one we can trace though is American Physiologist, Royal H. Burpee, who used this exercise as a fitness assessment for his PhD thesis.
Now, I'm just sayin….If he would have called this exercise the Royal instead of the Burpee, it would probably be a lot more appealing.
PLUS, if he had named it Royal, today's workout would have been called "Royal with Cheese"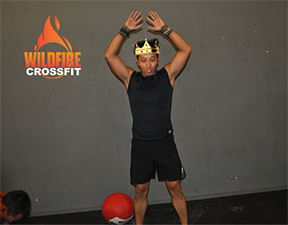 So have fun, stay on pace, and just think "Royal with Cheese" I like the sound of that, as you crush G.I. Jane today!
Friday, January 12th, 2018

Warm Up:

Jump Rope & Agility Drills
10-15 Sec at Each Station 2-3 Rounds

~Right Leg Only
~Left Leg Only
~Both Feet Jumping
>Side to side
>Front To Back
>Diagonal


1 Min Max Pushups
1 Min Max Sit Ups
Strength:
Push Jerk 5-5-5-5-5
Use the heaviest weight you can for each set.
Rest as needed between sets.
WOD:
G.I. Jane
For time:
100 Burpee Pull Ups

15 Min CAP


Inferno:
6 Min AMRAP

Plate Pinch Walk, 35/25 lbs, 200 m
then in the remaining time, AMRAP of: 30 Double Unders (Unbroken)s 10 Paralette Shoot Through (Push Up/Dip)s