Honoring

Heroes
On June 28th, 2005, Team Leader, Lt. Michael Murphy was killed when his team was ambushed during a reconnaissance mission in Afghanistan. Lieutenant. Murphy intentionally put himself in harms way because he knew the only way his men would have a chance to survive was for him to call for reinforcements.

In order to get a signa to make the call, Lieutenant Murphy had to put himself directly in the line of enemy fire.
Even after being knocked to his knees from a gunshot to his back, he calmly made the call for rescue.
The call was answered, and with a complete understanding of the risks involved, 8 of his Brother Seals and 8 Army Nightstalkers jumped in a Chinook Helicopter and outran the attack helicopters who were following for support. As they were landing in rough terrain, in broad daylight, with hostile Taliban forces all around, they Chinook, carrying all 16 soldiers was hit be a rocket propelled grenade.
When it was over, Navy Seal, Marcus Luttrell was the only survivor.
According to Russell Berger in his 2010 CrossFit Journal article, "These men were fathers, husbands and sons. They were brothers to their fellow SEALs. They were also CrossFitters. In their actions, these men embodied the values and spirit of true heroes, and to immortalize their courage, bravery and self-sacrifice, the CrossFit Hero workouts were created."

Today, we get to honor another Hero, Canadian Special Forces Corporal Nicholas Bulger.
It's rare that we are given opportunities to honor the Heroes who sacrificed their lives to protect our freedom. Sure we may sing along at the National Anthem, or even decorate for 4th of July.
Today, think about their courage, their sacrifice, and their commitment.
As you are preparing for this workout, think about what a privilege it is to be able to honor the men and women who serve in our military and in our Communities to keep us safe.
It's easy to get caught up in the number of rounds or the challenge of the exercise. Today, every time you stop to rest or change exercises, take a look at the American Flag in the corner, chest up, head high, and take pride in your contribution toward honoring Corporal Bulger, Lieutenant Murphy, and the, far too many, other Heroes who laid down their lives to protect our Country.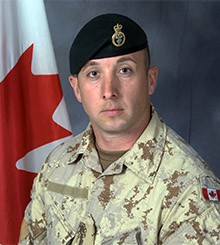 According to the CrossFit.com:
"Canadian Forces Corporal Nicholas Bulger, 30, of Peterborough, Ontario, assigned to the 3rd Battalion of Princess Patricia's Canadian Light Infantry, based out of Edmonton, Alberta, died July 3, 2009 while on patrol in the Zhari district of Afghanistan when an improvised explosive device exploded near his vehicle. Cpl. Bulger is survived by his wife Rebeka, and daughters Brookelynn and Elizabeth."

Wednesday, January 3rd, 2018
Warm Up:
200m run then:
6min AMRAP for the warm up
10 deep lunges with a twist
5 Scap Pull-ups
5 Hollow Rocks
5 Kipping Swings
5 Strict Toes to Bar
30 Sec Handstand Hold
5 Strict Handstand Push Ups or 5 Strict DB press
WOD: "Bulger"
10 Rounds for Time
150m Run
7 Chest 2 Bar Pull Ups
7 Front Squats 135/95
7 Handstand Push Ups