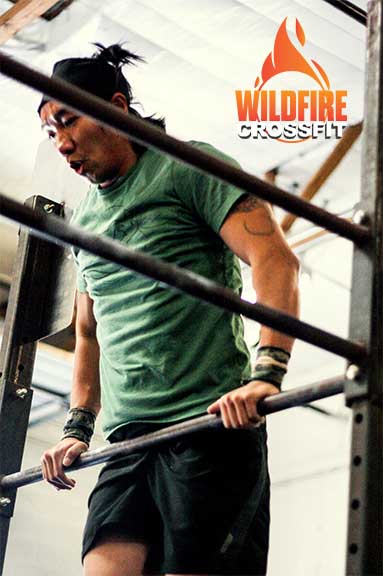 Announcements - Holiday Schedule - This week at WildFire - Friday Workout
HOLIDAY SCHEDULE:
Friday and Saturday are FULL class Schedules.
Friday, classes at: 5:15am, 6am, 9am, 12pm, 4:30pm, 5:30pm, & 6:30pm
Saturday: Endurance at 6:30am, CrossFit Kids at 9am, THROWDOWN at 10am, & Olympic Lifting at 11:15
We will be closed on Christmas Eve and Christmas Day (24th & 25th).
ANNOUNCEMENTs:
Saturday, we will be doing the 12 Days of Christmas at the 9am class!
Sunday, we will be posting a workout that can be done from home OR from a park. It will be a fun workout for the whole family or challenge yourself and do it on your own.
Back at it with a full class schedule on Tuesday, December 26th.
This last week…
We have done a LOT this week at WildFire!
We started the week off with a Hero workout, and one of my favorites, "Lumberjack 20" in honor of the 12 Soldiers and 1 Civilian who died in a shooting in Fort Hood, Texas in 2009.
It was a doozy and we got to see our athletes take on this challenging workout, and fight through it until the very last run. Great job!
Then, we did a 1 Rep Max Front Squat, both to build strength and test where we are at.
PRs right and left. GREAT JOB!
If you didn't get a Personal Record, it's okay. It can't happen every time. Focus on good form and range of motion in every squat, and add a few more to any work you are doing outside of class.
If you would like help putting together a strength program in addition to what we do in class,
Text: "Strength" and your full name to: 480-626-0905 and we will schedule a time to meet.
Wednesday, all that core and gymnastics work we did will pay off today. In the blog for yesterday, we talked about the strength and stability that will be gained from those exercises.
Yesterday we spent pretty much the whole time working on our Power with the Power Clean & Jerk. There were several PRs, even though that wasn't necessarily the point. Athletes, you are doing better at cycling through your reps, so keep working on it, because as a whole, your form is on point.
And that brings us to today….
Oh what fun do we have in store for you today….
The workout is two, 10-minutes AMRAPS with a little extra in-between. It's also a great opportunity to work on some, higher level, CrossFit skills, whatever that means for you.
Before I get into that, the point of the workout is to accumulate as many reps as possible in the given time AND to continue to challenge yourself, so you will get stronger, faster, and better.
In other words, we want to see you working at a good pace and complete several rounds over the 20 minutes of work time with the most challenging exercises possible.
Don't get stuck in the Rx. Whether you are going for the Rx+, Rx, or Scaled, don't get overwhelmed and caught up in having to stick with one. Class is your opportunity to practice and improve as well as challenge yourself.
If you need to do Chest to Bar Pull Ups because your bar muscle ups aren't quite there or take too long in between, you can still do Strict Handstand Push Ups to make it more challenging.
If you are starting to get your bar muscle ups, 5 is just a lot for what you have now, do 1 or 2 and then finish it with Chest to Bar Pull Ups.
The point is to keep moving. No more that 10 seconds between reps. String the reps together as much as possible. Keep a good pace on the burpeees, and…..

HAVE FUN!!!!!

Friday, December 22, 2017

Warm Up:
Line Drills:
Quad Stretch (Step and pull ankle to butt)
Knee to Chest (step and hug knee to chest)
Deep Lunge w/ twist
Straight leg kicks
Burpee Broad Jumps
Walking Spiderman
2 rounds:
Gymnastics
5 Scap Pull-ups
5 Kipping Swings
5 Strict or Kipping Pull Ups
5 Ring Rows
5 Ring Dips
5 tri-pod push ups
30 sec Handstand Hold
2 rounds
WOD: Rx
For 2 cycles:
AMRAP in 10 mins of:
5 Chest-to-bar Pull-ups
7 Kipping Handstand Push Ups
21 Burpees
Rest 4 mins between each cycle.
For each cycle restart the AMRAP
* Complete a 400min run in the 4 min rest
For 2 cycles:

RX +
5 Bar Muscle-ups
7 Strict Handstand Push-ups
21 Burpee Jump And Touches (6")
Scaled:
5 Pull ups
7 Strict DB Press 50/30
21 Burpees