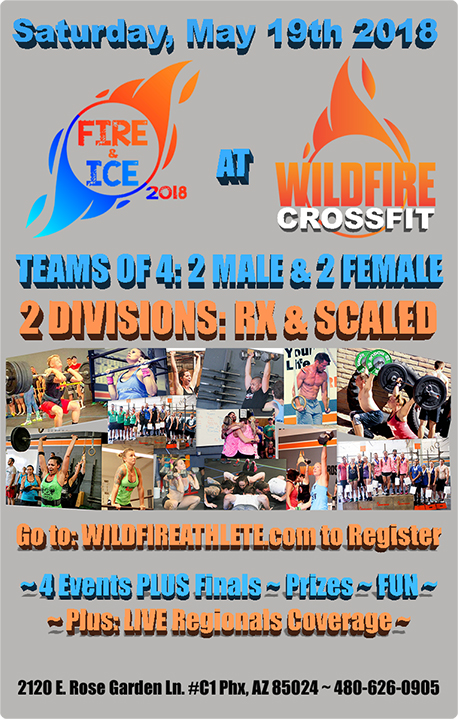 Things are heating up as we get ready for the 4th Annual Fire & Ice Challenge at WildFire CrossFit!
Spots are filling up QUICK, so get your Team registered today so you don't miss out on all the FUN!!
In addition to all the action of this Competition, we will have Live Regionals coverage.
Stay tuned to the Facebook Event (HERE) for updates, news, and announcements!
For the last 3 years, we have been proud to provide one of the most well-run competitions in the Phoenix Area.
This year we are pulling out all the stops and we have some incredible workouts programmed and all kinds of awesome prizes!
TO REGISTER:
CLICK HERE, get your Team registered, and get ready for the best Fire & Ice Competition yet!!