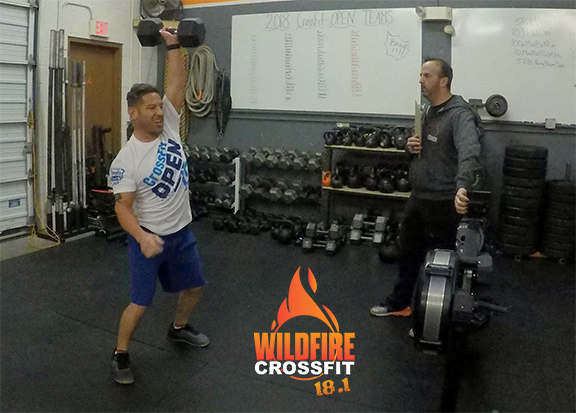 The CrossFit Games began after a conversation between CrossFit Founder, Coach Greg Classman, and Dave Castro, who is now the Head of the Games.
Dave suggested that they have a competition where they could invite CrossFit athletes from around the world, to compete for the title of Fittest On Earth. The first few Games were held at Dave Castro's family Ranch on Aromas, California. Currently. Today, the Games are held in a large sports complex with both outside and inside facilities to host all the events in Madison, Wisconsin.
What started with a hundred or so Men & Women has now evolved into a sport where hundreds of thousands of people from every corner of the earth can compete in several different divisions. The Games was the spark that made CrossFit what it is today, and we are lucky to be a part of it while it is still in it's early years.
CrossFit and The Games has given us the ability to build what has become and incredible Community and we are so proud to have each and every one of you be a part of it!
There is a lot of work that goes into The Open each year. We are so lucky to have so many amazing Coaches & Staff to make it happen, as well as the members of the Community who help to judge and run the events each week.
We are THRILLED to have a record number of athletes participating in The Open this year at over 90! One of the many things that makes this event so special is that everyone is encouraged to participate and be a part of the competition.
As all the action and excitement of The Open begins, we want to say a huge THANK YOU to all of our Coaches and Staff who put in a lot of extra time and effort to make sure everything runs smoothly each week and make The Open SO MUCH FUN for everyone. We really appreciate your commitment and hard work to make each week awesome for everyone!
If you are participating in The Open this year, or even just coming in to cheer on your fellow athletes, please take a minute to thank the Coaches, Staff, and volunteer Judges for making it happen.
It's going to be an incredible 5 weeks, so strap in and enjoy it!
Weekend Schedule:
We will still have a full schedule of classes over the weekend. Throwdown will be the main exception.
Saturday, February 24th 2018
6:30am – CrossFit Endurance
8am – CrossFit Kids
9am – CrossFit Friends & Family
10am – Open Event 18.1
Around 12:15pm - Olympic Lifting –
We will have Oly class for an hour or so after each Open week.
Sunday, February 25th 2018
9:30am – CrossFit
10:30am – Mobility & Recovery
11:30am – Open Gym & Open Event 18.1
IMPORTANT NOTE:
Be sure to get to the gym early to get warmed up and ready to go. We will begin the athlete briefing and standards on time (10am Sat and 11:30am on Sun) and will start the first heat immediately afterward.
Have FUN, Cheer LOUD, and make it a GREAT 2018 Open at WildFire CrossFit!!